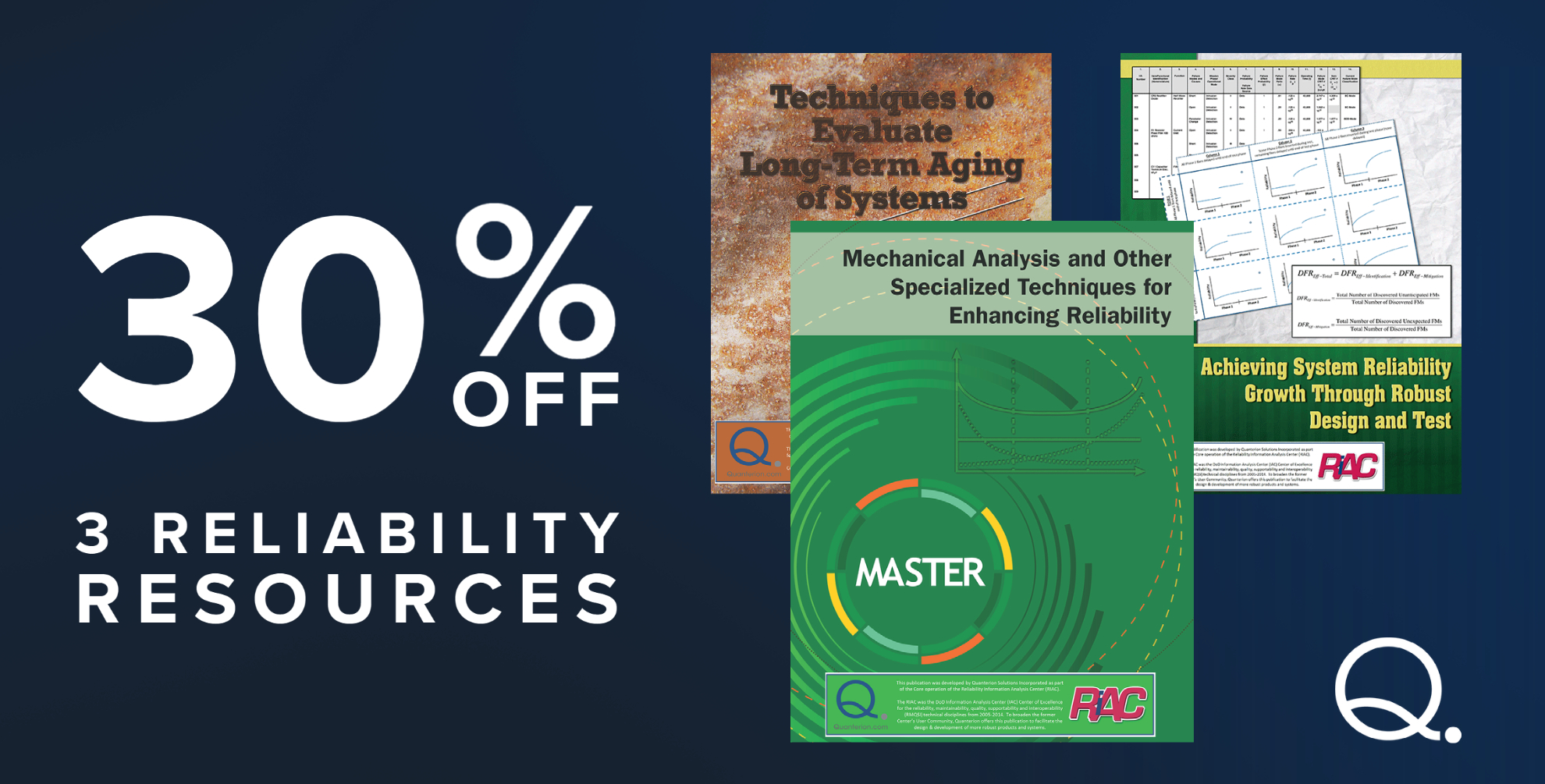 To close out World Quality Month, Quanterion Solutions is offering a 30% discount for a bundle of three reliability engineering resources.
Buyers will receive the following hard copy books: Achieving System Reliability Growth Through Robust Design and Test, Mechanical Analysis and Other Specialized Techniques for Enhancing Reliability (MASTER), and Techniques to Evaluate Long-Term Aging of Systems (LAST) for $196.
These resources provide practical guidance for performing mechanical analyses and enhancing product reliability; identifying failure modes and mitigate their root causes to improve system reliability; designing products with an understanding of long-term aging effects on parts, assemblies and equipment; and more.
The discounted bundle applies to hardcopy formats only.
The discount ends Wednesday, Dec. 1, 2021.
Follow Quanterion Solutions on social media to access more reliability engineering information, resources, and more.